Act to Save our Democracy – Support a Constitutional Amendment to Reform Campaign Finance Laws
See on Scoop.it – My Liberal Politics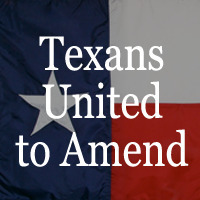 It's not news that special-interest money is increasingly making it harder for our representatives to hear or care what We the People have to say. What IS news is that we've just helped create a BIG step in remedying this growing problem.
Coffee Party Austin has joined a new coalition of pro-democracy groups called Texans United to Amend in creating anonline petition that asks local government entities to pass resolutions in support of a constitutional amendment. We urge you to click here to sign the petition which states:
"I urge my local government to pass a resolution that seeks an amendment to the U.S. Constitution to firmly establish that money is not speech, and that only human beings, not corporations, unions, or similar entities, are entitled to constitutional rights."
Please sign the petition, forward this email to at least two Texans and ask them to sign the petition themselves and pass it on to other Texans. You can also help by sharing the petition on Facebook using the link on the confirmation page.
Polls show that the vast majority of Americans are very concerned about the largely unregulated and unlimited amounts of money used to influence local, state and national elections, so you can expect a receptive audience.
Coffee Party Austin and the Texas United to Amend coalition invite you to join the growing movement that will change our electoral system by signing the petition now.
See on secure3.convio.net